Welcome to Rods&Cones, where we specialize in providing cutting-edge solutions for communication, collaboration, and learning in the medical field. Whether you're a surgeon who needs expert supervision during a critical procedure or an educator looking to demonstrate a standard surgical technique to medical students, our remote assistance service offers the software and hardware needed to provide remote OR access for all types of surgeries.
At the heart of our offering is our robust and highly secure remote communication platform, which offers a wide range of benefits, including:
Our kits, a hardware solution for every use case:
Choose the kit that best suits your needs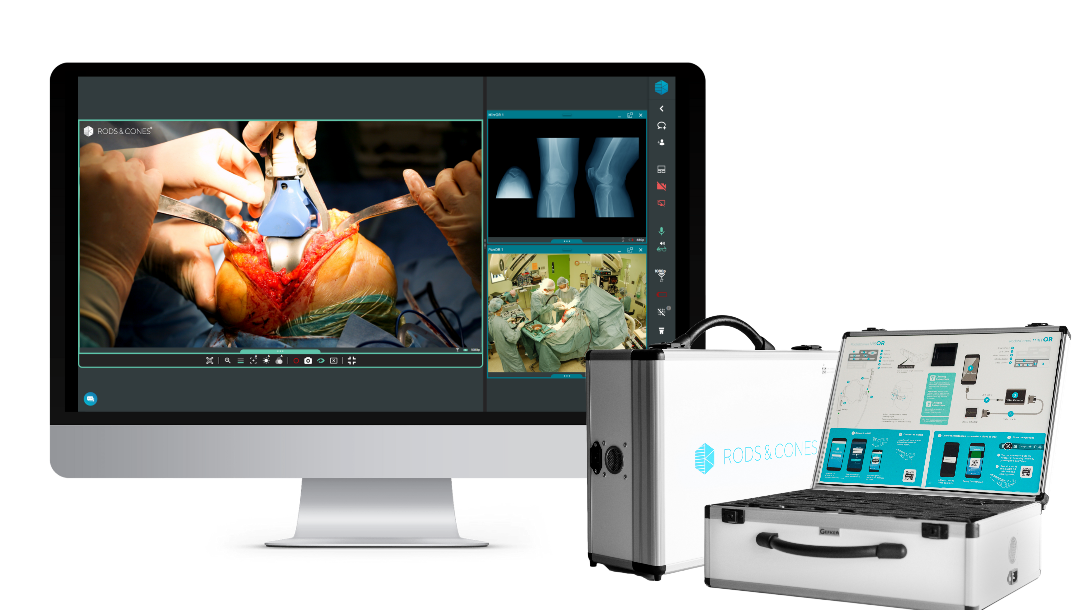 This high tech, user-friendly set of equipment is ideal for open surgery procedures – allowing users to dial in supervisors and experts for as long as they need to.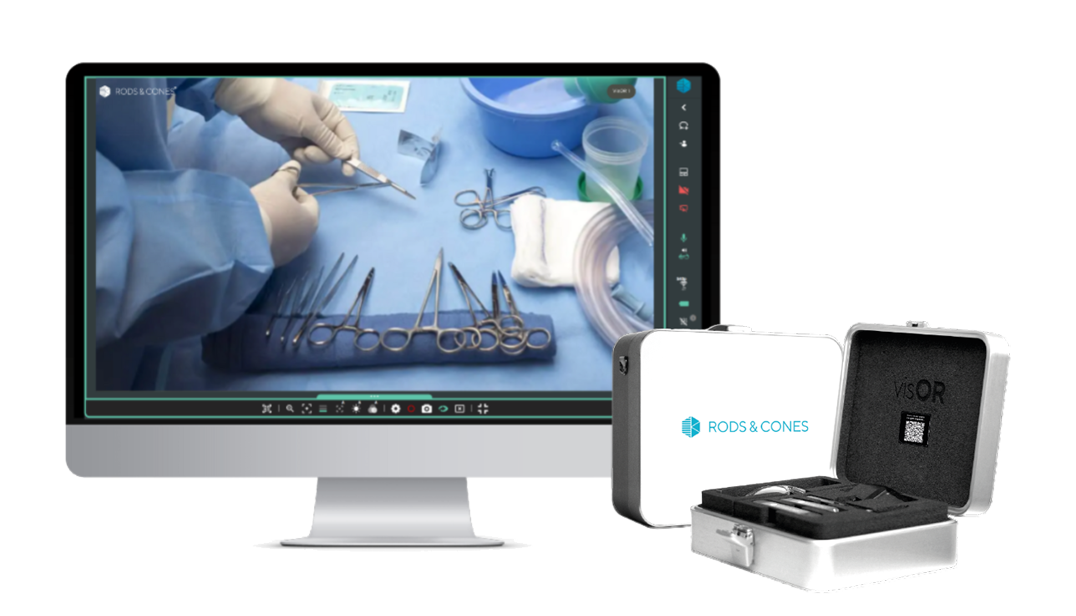 Need to quickly discuss something with another medical expert? Put on your R&C visOR smart glasses and share real-time video and images, all while communicating with the remote expert via chat or audio.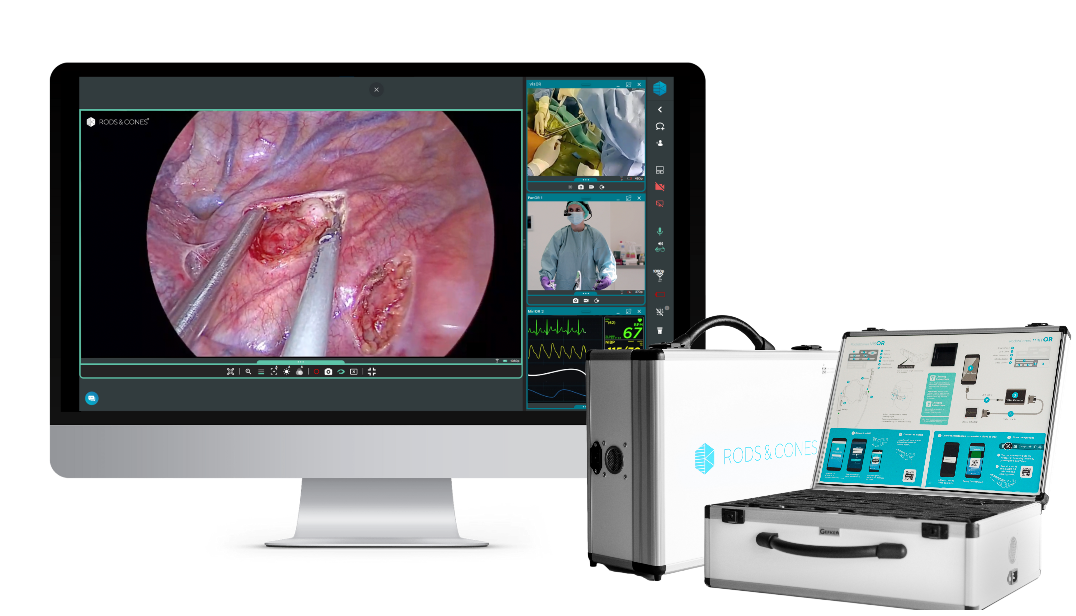 Elevating Collaboration in Minimally Invasive Surgery
Get support on-demand from specialist surgeons: anywhere in the world. The MIS kit gives you everything you need to dial-in attending experts during minimally invasive surgeries.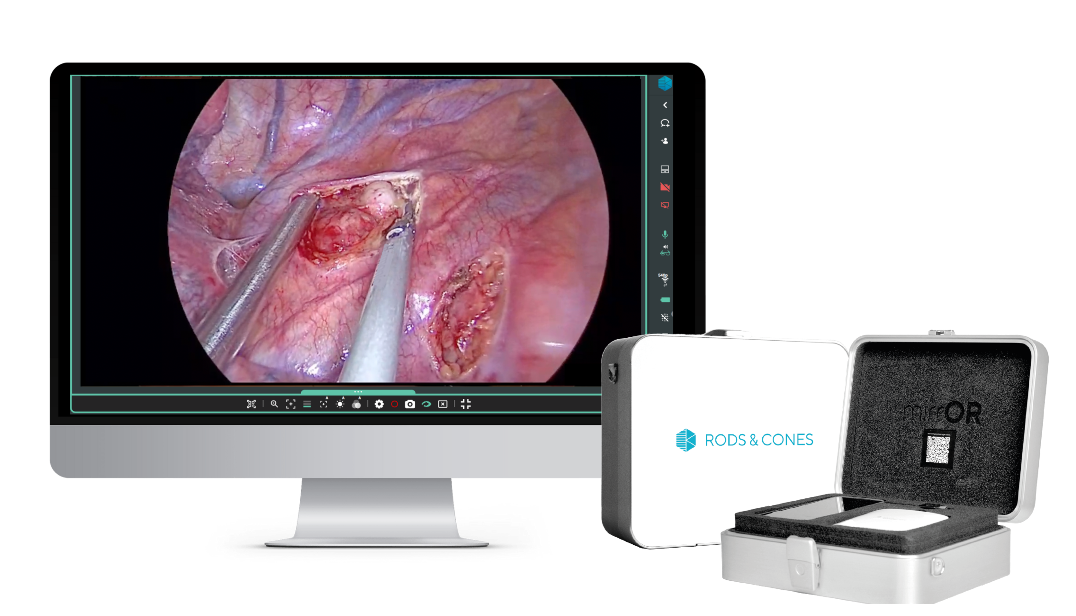 The future of preceptorship!
Enabling surgical teams to receive timely and effective guidance from experts during procedures, providing support and enhancing the quality of care through real-time communication and collaboration.
We're with you at every step
With your order confirmed, we work with you to ensure it's delivered to your exact specifications.
2. User Onboarding and Training
All necessary in-person and online training is provided, including fully automated step-by-step onboarding.​
Our support teams are dedicated to ensuring each hospital is enrolled as swiftly as possible and that all IT issues – such as connectivity and privacy – are handled. Our service is also fully GDPR and HIPPA compliant, meeting the highest industry standards.​
Our teams of experts in Barcelona and Manila are always there when you need them.
Need to exchange, repair, or upgrade a device? Our support teams can handle all of the logistics – keeping you informed every step of the way.
See what the surgeon sees, in real-time
Because more professional input is possible with a time-efficient, collaborative, on-demand digital solution, everybody benefits.
More patients can be treated anytime, anywhere.
Collaborate with front runners in your field, location is no longer an issue. You can log in from anywhere and contribute.
Share your knowledge by training other people. Giving you the confidence to get connected remotely while being by their side every step of the way.
No need to rush to the hospital on an emergency. You can log in remotely from home and have the same view as standing in the OR giving support to the surgeon.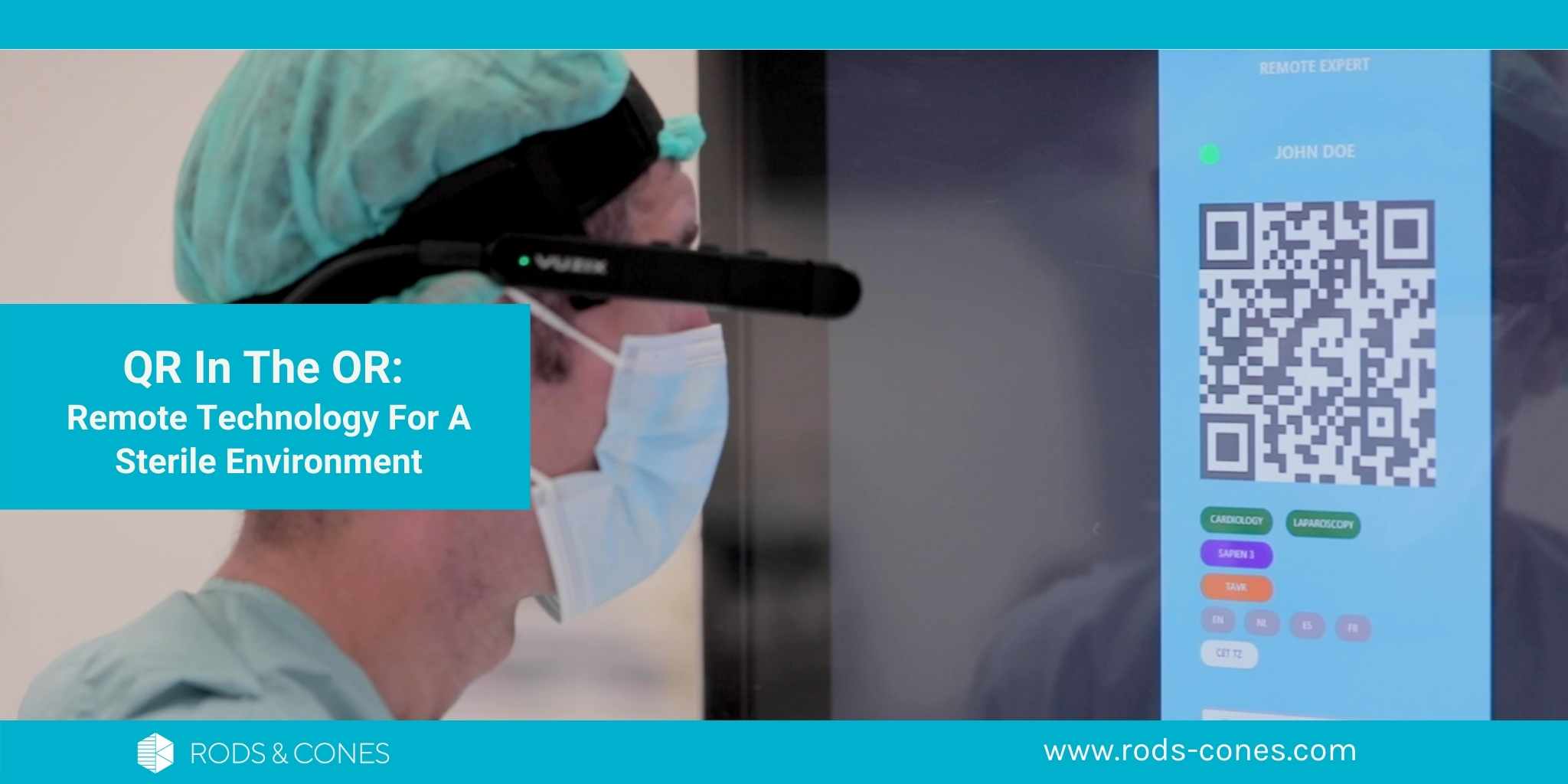 QR In The OR: Remote Technology For A Sterile Environment 
More commonly known for being a convenient way to connect people with online information or shopping coupons, QR codes are now the cornerstone of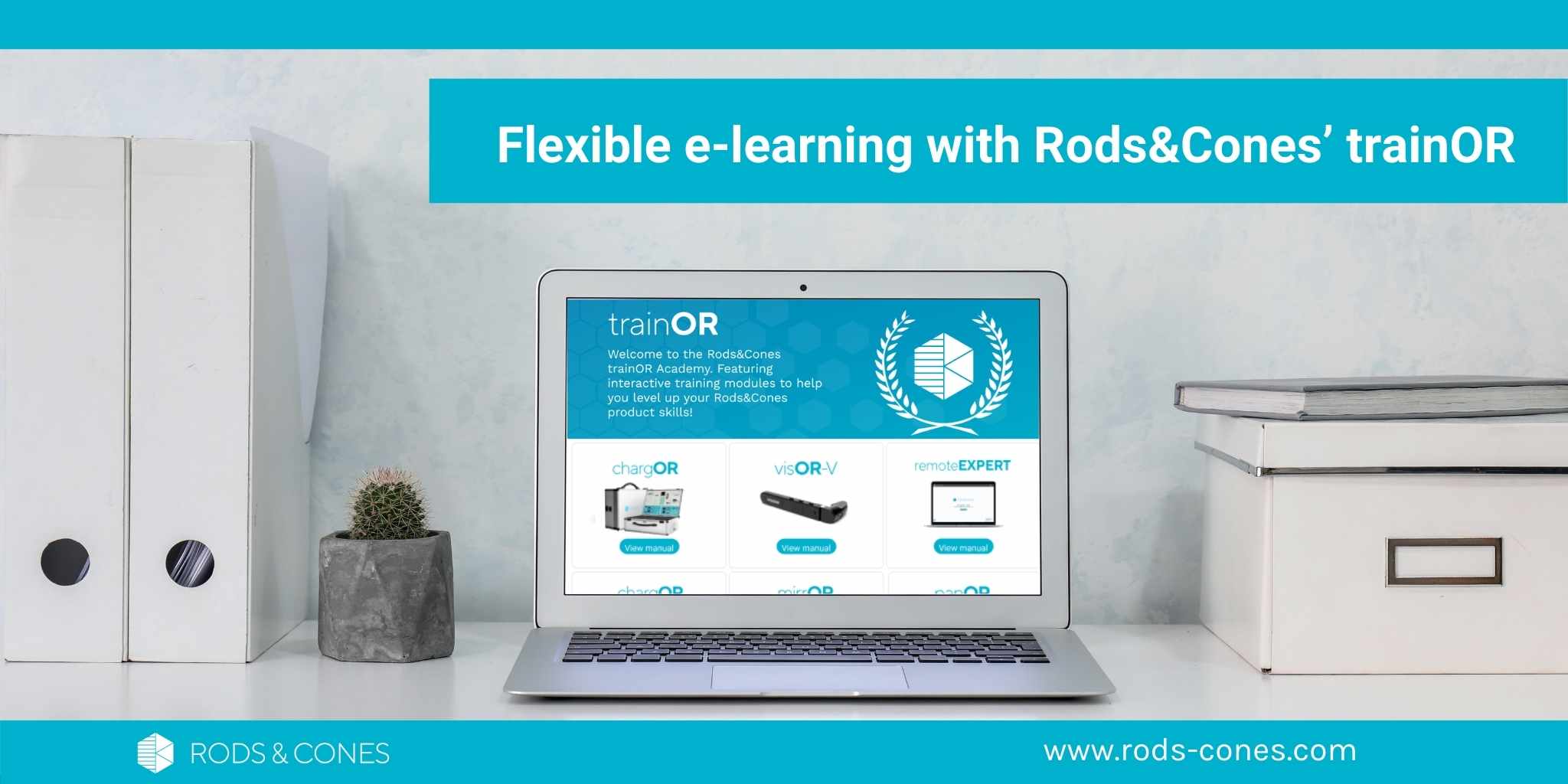 Flexible e-learning with Rods&Cones' trainOR
To get the best from any new technology, it's essential to do the training. However, there's not always time – especially when you're a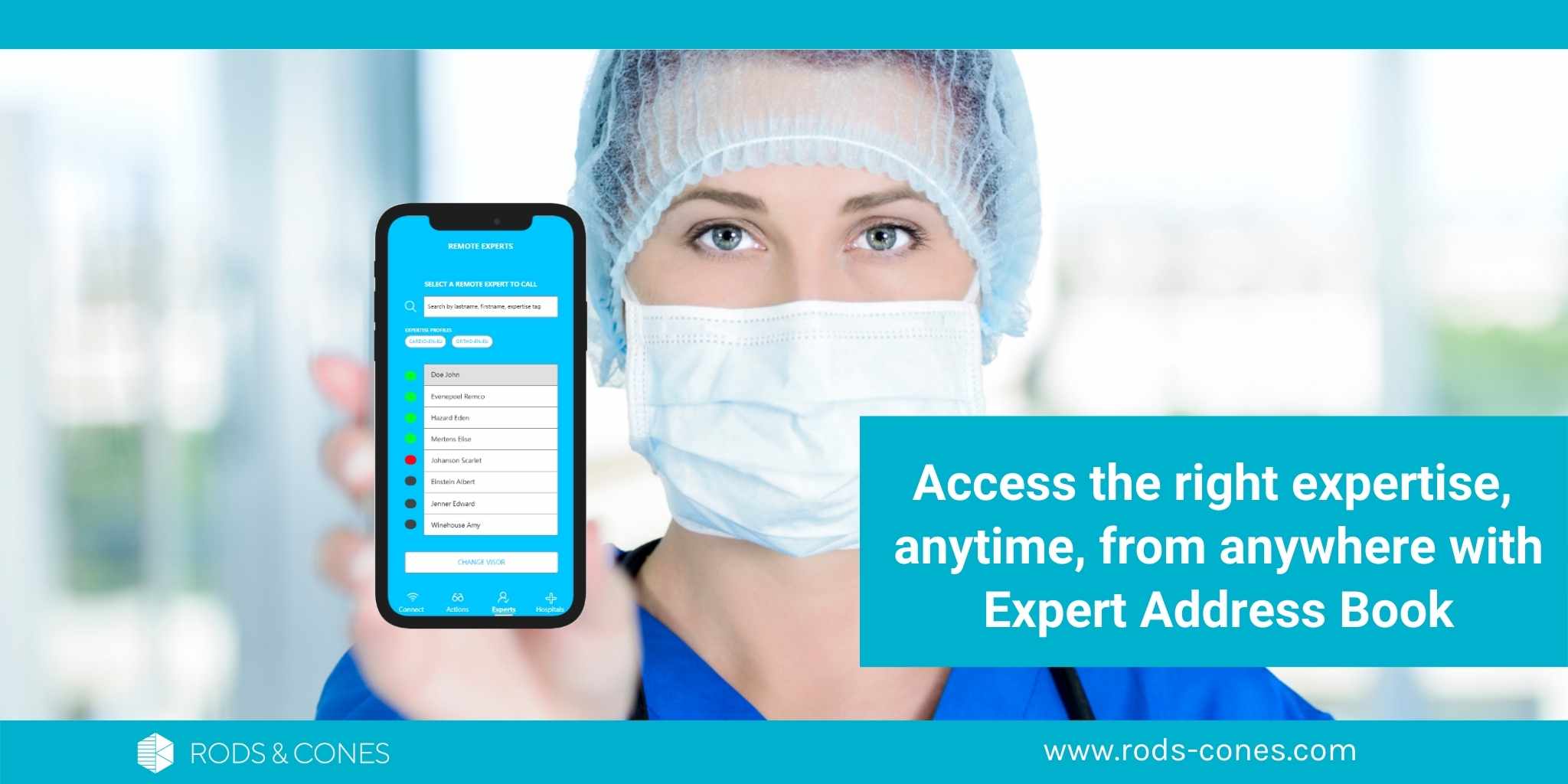 Access the right expertise, anytime from anywhere with Expert Address Book
The next step in the transformation and democratization of global healthcare, Expert Address Book brings a world of medical expertise within a few taps
Want to know how we can save your time, costs & get on demand access to the OR?
There's only one way to find out!