Give remote healthcare experts a clearer picture of what's happening in your OR.
Simply connect a compatible video source to securely broadcast live your OR to an expert anywhere in the world.
Securely share any static or moving image feed from the OR including: endoscopy, surgical robot, cardiac monitor, x-ray, and ultrasound visuals.
With full control of the visuals, the remote expert can provide real-time feedback and guidance, talking directly to the surgeon in the OR, using screenshots to help them.
OR-based professionals can now get real-time guidance from remote healthcare experts by reflecting a clearer image of their OR, live.
Display and livestream
any video external source
USB cable for mobile device
connection included
DVI cable for video
converter included
Our kits, a hardware solution for every use case:
Choose the kit that best suits your needs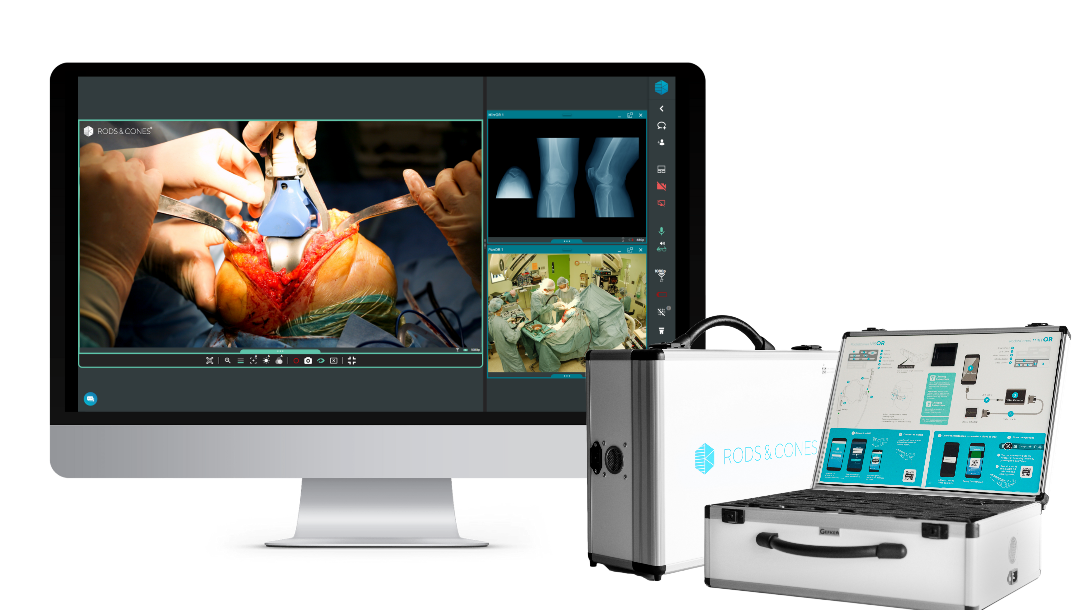 This high tech, user-friendly set of equipment is ideal for open surgery procedures – allowing users to dial in supervisors and experts for as long as they need to.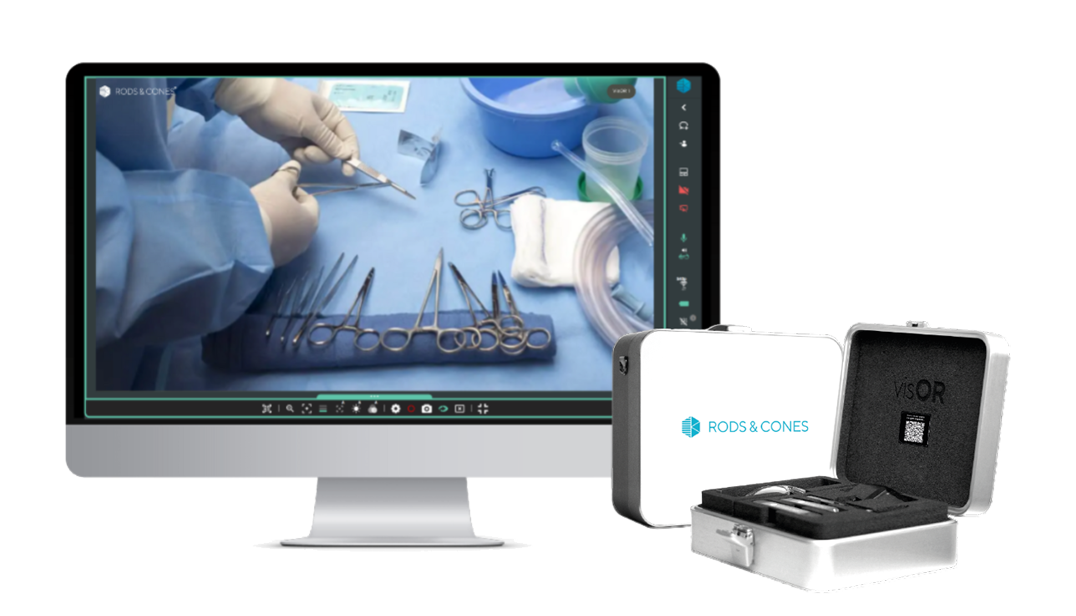 Need to quickly discuss something with another medical expert? Put on your R&C visOR smart glasses and share real-time video and images, all while communicating with the remote expert via chat or audio.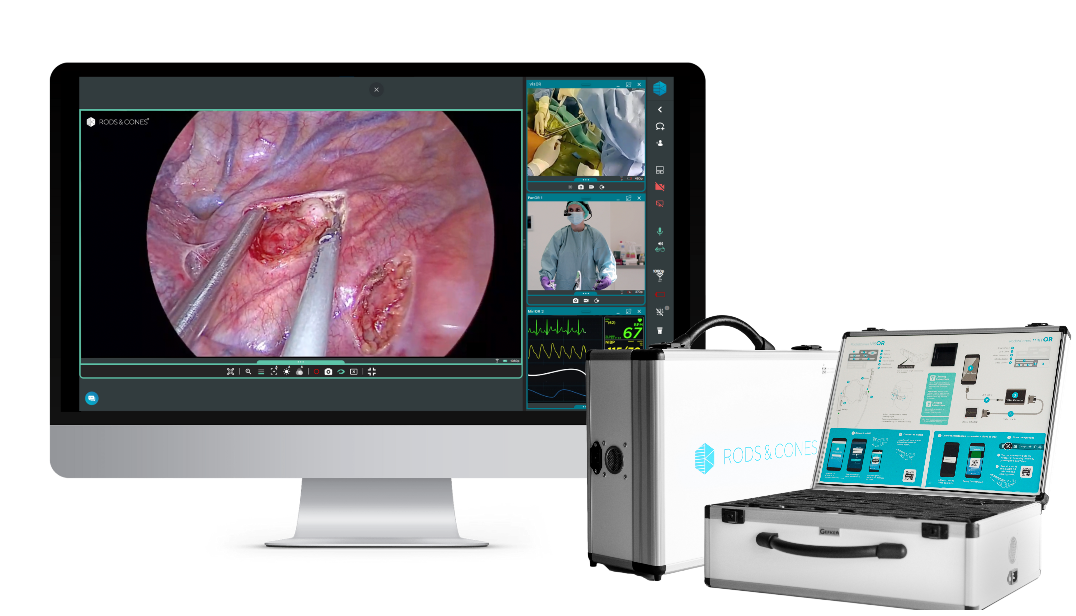 Elevating Collaboration in Minimally Invasive Surgery
Get support on-demand from specialist surgeons: anywhere in the world. The MIS kit gives you everything you need to dial-in attending experts during minimally invasive surgeries.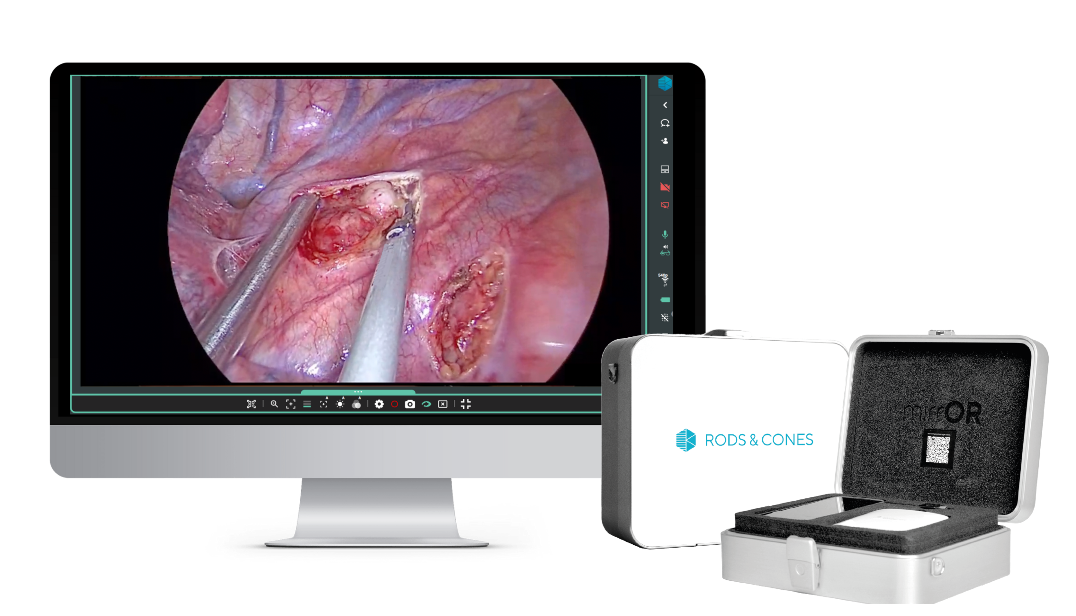 The future of preceptorship!
Enabling surgical teams to receive timely and effective guidance from experts during procedures, providing support and enhancing the quality of care through real-time communication and collaboration.
Want to know how we can save your time, costs & get on demand access to the OR?
There's only one way to find out!